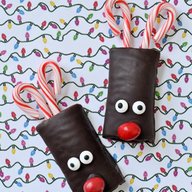 Apr 4, 2015
615
969
1,400
RSI Handle
You make a valid point, which pertains to the tiny, TINY number of players who care about sinking their entire life into a single game and not eating, breathing, sleeping or othering.

I can't say that I care about those people.

Also, this seems to be a common complaint from you, that nobody should ever have to pay anything except the bare minimum price, and yet nobody should ever be able to buy anything more than the bare minimum price either.

I'm not saying you're wrong, but I think the consequence of that is that the game would COST MORE for everybody. I think that's dumb, personally. Let it cost less, and let people who really care about it pay extra. This makes it cheaper for the vast majority of players, which increases the number of players, and is good overall, I think, in spite of a few minor annoyances it might cause.

We can agree to disagree.
My complaints only apply to full price games. 60$ isnt bare minimum to me that is the max price, anything below that is bare minimum, when I pay 60$ game I expect a full complete experience, not a bare minimum. A lot of 60$ games now are providing the bare minim um. I do not enjoy the change in gaming where full price games gave you everything, a complete game, and now a game is nickel and dimed to you as proclaimed, "extra content" when the games before it provided more content and better entertainment for the same price and smaller development budgets. Its a practice that you say is small, but it has only grown as people say it wont get worse and ive watched gaming go from people freaking out about 5 dollar horse armor to accepting 20$ blue color skins and accepting lack of content, stability, and allowing developers to sell you a full price game that wont be a full game till a year plus later.