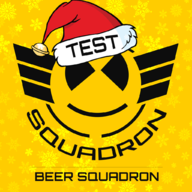 Feb 22, 2016
2,620
9,043
2,860
RSI Handle
Just something to watch on a slow Sunday.
View: https://www.youtube.com/watch?v=0fZ-r5Qe3tM&t=1s&ab_channel=baldandbankrupt
Funnily enough, the news also made it into our media in Hungary. A few weeks ago the wife put her phone in my face with "you watch this guy, right?" with one of our biggest local news sites having it posted as their main news item for the day. So you can imagine I was surprised to see they managed to keep the footage after what supposedly happened.