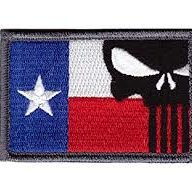 Jul 6, 2019
4
27
200
RSI Handle
And here we go-

Where you from stranger?
Texas. Dallas / Fort Worth area

What drew you to Star Citizen?
I found it back in 2013 when I was looking into Elite Dangerous. Bought em both. But I've spent way more on one than the other...

What do you look forward to most in Star Citizen? (PVP, Exploration, etc)
Beer.
Ships.
Bars.
Fights.
Beer.
Space chicks.
I'm creating my fleet to do just about every job in SC. So the answer is yes.

What was the first game you remember playing?
Some game on my Atari back in the day. Prolly combat.
I had some game on cassette, but I could never get it to work.

What other games do you play?
Arma.
Squad.
About a 1000 hours in Elite, but I havent played in about a year.

How did you first hear about Test Squadron and what convinced you to join?
I always known about test. My previous community had 90 members but was dead. I decided to jump ship.
It was then I decided to go big or go home.

Picard or Kirk?
Kirk, all day every day.
The original space pimp.

EDIT : If Kirk, new Kirk or old Kirk?