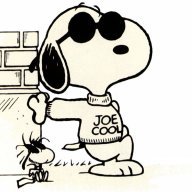 Nov 20, 2013
1,097
429
430
RSI Handle
So I was strolling around in the various SC subs when I seen a lot of the graphic SC posters of the fleets and etc.

I figured maybe we could have one since we can create one here:
raylehnhoff.github.io/SCFSD

I also figured it would be cool to see who has what kind of ships and get a tally going.

Well, I am limited on responses in the poll, so I had to leave off variants and the Scythe, Caterpiller, Starfarer, and Idris. Didn't know if it would be better to make two posts or if that would be too obnoxious. So I suppose just post if you have one of those or have more than one Aurora or etc until someone gives me a green light for more posts, muhahahahaha.

Or, do we already have one and I'm late to the par-tay?