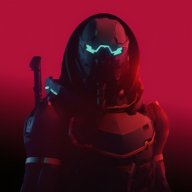 Jun 3, 2016
4,043
12,368
2,850
RSI Handle
The 315 is one of the worst "starter" ships for people interested in playing RIGHT NOW.

The increased cargo capacity is basically pointless because it's still a very small amount. The tractor beam isn't implemented and is giving up a SIZE 4 hard point. That's a ridiculous trade off if you want to play RIGHT NOW.
As Mich said, this is not the best ship for PVP, but it is certainly the best smuggler in game. The added 50% cargo is useful for smuggling, but beyond that would be superfluous since smuggling cargos are small. The added 40% range is always useful and the fact the 315 is faster and stealthier than the competition matters a lot. There is no better smuggler in game than the 315, and when salvage comes in game, it will be the premium solo salvager as well.
Solaric did not ask about replacing his 315. He knows what he bought. He asked about what to buy in addition, but he didn't say what he wants to do with it so there are no sensible answers. He didn't say if he wants enhanced trade, combat, mining, nor even if he plans to play solo or multi. Face it, there is no way to make sense of such a question. Why is a duck? Because one foot is both the same.