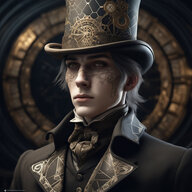 Jan 27, 2023
9
13
75
RSI Handle
As the title implies, I've acquired a hankering for one of the more deadlier ships in the verse.

Now I know it goes against my typical collecting quandries of only looking for OCs, but I think I've finally decided to bite the bullet on the A2, assuming my sensibilities can be assuaged. (For the right price)

All this stands to reason, I'm hoping to pick of a CCU'd A2 from some old backer who invested in those heavenly cost saving CCUs.

If you think you might have something that'd meet my description, send me a DM (on here or the Test Discord).

Ps. Happy 3.20 Launch!