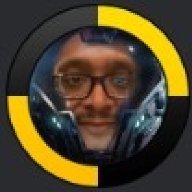 Apr 11, 2016
111
442
860
RSI Handle
Hello Testies!
I need to sell some of my buybacks. I have two 2015 Anniversary Sale Starfarers with VFG Hangars and 3-Years Insurance.
As you know CIG increased the price to $300. I got them for $195. Best offer gets one or both! Make me an offer (you might be surprised) - DM me via Discord for a faster response!
P.S. Montoya will vouch that I'm not a crook!
GriffinGamingRPG
TEST Squadron - Best Squadron