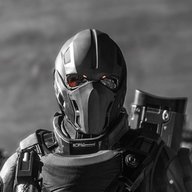 Feb 20, 2018
71
196
100
RSI Handle
I am looking to move up the concierge ladder (stupid? maybe but reserve your judgments please). So I am offering 5% off anything in the RSI store to you. I will eat both the PayPal fee (2.9%) as well as 5% of the cost of anything currently on the RSI store.
I also have (3) STANDALONE SHIP - AEGIS VULCAN LTI's available ($190, $200 melt value)
PM me or comment to get things going.
buying/selling reputation:
*
7-year old Reddit account
*
Reddit r/GCX rep
*
eBay feedback