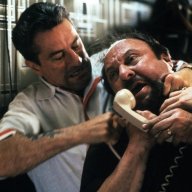 Aug 30, 2021
3
25
100
RSI Handle
Hey forums its Linksysrouter I am formally introducing myself. I bought into the hype back in 2015 "with eyes wide open" and didn't rather wasn't prepared for how unprepared i was gtx 750TI, 8 gigs of ram, and AMD something something.... vs now 3900x 32 gigs ram 3070ti
2016 didnt play was playing Arma and Dayz Exclusively
2017 I melted , upgraded to An RSI Constellation Andromeda unflyable mind you...
2017-2019 tired selling my account because I thought I had made a mistake however no luck.
2020 nothing didn't play..
2021 I am here now Andromeda to the Retaliator which may turn in the Aquila very soon.
I have friends but they refuse to take a chance on this game. They like myself have felt the sweet burn of alpha and early release games. So I am stranded or rather at a crossroad first and foremost because of how little I know of the game, actually I know nothing quite frankly. Yea yea I know I know go look up Youtube videos about Star Citizen
done that. meh results.
I just want to play with other middle age men or women in their Man caves. I live Central time zone on by 6pm on till Nighty nighty time 9-10pm ( I am an adult with a Job)