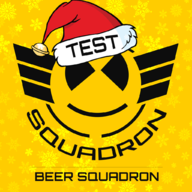 Feb 22, 2016
2,268
7,955
2,860
RSI Handle
Soo, that's a new one. I suspect the new netcode isn't as perfect as they thought it would be, or we have ghosts as a new feature now!
I was standing around the ship kiosks on port Tressler waiting for my impound to expire (bugged landing detection as usual), and I saw a console activate, a ship get claimed, expedited, get requested, and the console went back to deffault screen. Then an elevator door opened, closed.
There was no one there!!! I looked around and there was a single NPC in a 20m radius.
lol wtf :D
@GPcustoms
no idea, never managed to do one, always bugged for me.