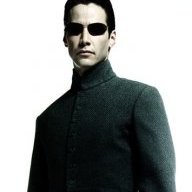 Jun 19, 2014
7,258
23,216
2,545
RSI Handle
Getting some success with
this thread
and people expressing interest so its a good time to post this plan. After talking it over with other people last night in Discord we've come up with an initial plan for our 3.5 Mining outings. I should also add that a permanent Discord chat channel will be made in the TEST Discord once 3.5 is Live for this group.
When 3.5 goes Live, not PTU but Live we're going to group up in Olisar and fly out to ArcCorp. We may or may not tour around the Area 18 LZ to start with but in any case there should be 8-10 of us together. From the Area 18 Riker Spaceport we will grab Prospectors and journey to one of the ArcCorp Moons and scan rocks. Probably scan 10 each or so and record the results. From there we'll go to the next moon and repeat the process before stopping for the night. For the next session we'll pick the moon that had the best minerals on it and go mine them. It'll be a contest to see who can get the best single haul.
After that if the group is still together for a 3rd session we'll go to the other moon and repeat the process. Longer term, we mine around ArcCorp for a couple weeks to really get a feel for what is there, best ways to get around etc and also use the experience to update the TEST Squadron Mining Guide. After that we'll travel to Hurston.
Thats the initial plan for the group atm.
-Edit-
In the case that Area 18 is still a buggy deathtrap we will travel to Hurston to land before we go to the ArcCorp moons to scan.
Last edited: