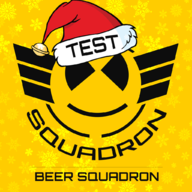 Feb 22, 2016
1,388
4,790
1,610
RSI Handle
I may look into this soon then. Gonna get a miniature spray booth to filter fumes for the garage first me thinks.
As
@Cugino83
said, having an airbrush makes a world of difference! It did for me too!
Do a proper base coat with some model primer (much smaller pigments than regular primers) like Tamiya, and then spray your colors. You will need much less paint (but a lot more thinner ofc), and have a much nicer finish with all the details still there.
For a tabletop spray booth, you can find tons of DIY ideas. A strong cardboard box, some cloth and a cheap PC fan is all you need really. Oh and some trasparent plastic to act as a window, if you want a fully enclosed one.