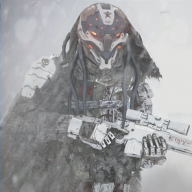 Sep 25, 2017
2,683
8,341
750
RSI Handle
Outsourcing their engine to other game devs.

Can you imaged a Star Wars game made with what we have here?
If only I was an artist this would make for a great SC mod.
But I do not believe when CIG went with Amazon they got the right to sub license the engine. While the the modifications they made to it are theirs I am not sure it would benefit them to try and sell it as a add on. On top of that a lot of what they have done with SC unreal has been adding to their engine already.