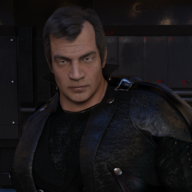 Jul 29, 2017
1,280
3,726
1,600
RSI Handle
Can you guys please help a fellow testie out by upvoting my question.
RSI's Spectrum is our integrated community and player interaction service, including chat, forums, game integration, and Player Organization facilities. Player Organizations ("Org"...
robertsspaceindustries.com
Instead of guessing I really would like a better answer on this ship's capacity.
Thanks.