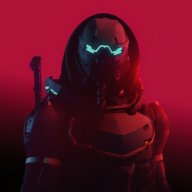 Jun 3, 2016
3,565
10,962
2,350
RSI Handle
I guess he is running a mix of single fixed S5 absolution scattergun, and the rest is 4 GVRS laser repeaters.
At some point I also had the impression I saw only 2 red weapons signature, thinking the nose mount was probably the old exploit with carrack turret too, but it might just be another visual impression, because if you pause when he is shooting the laser only, you will see 4 rays of light (exemple at 0:43) but almost on top of each others.
Ah. Now that totally makes sense.