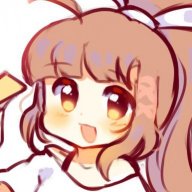 Jan 21, 2017
325
1,684
600
RSI Handle
Coming this Friday:
JUNE 1ST 12:00pm PST
The first ever RiceMaiden Models Lasercut Ship Sale will go live with a post in the TEST forum marketplace!

CIG has given me permission to sell 20 personally designed models! It will be first come, first serve to snag one for yourself (US delivery only. International shipping will be available on future model sales should CIG allow them).

What does this mean:
20 lucky TESTies will have a choice of any 300 series or any Aurora
Each model will be engraved with a unique serial from 1 to 20
Each model has the option of having a unique name (or RSI handle) engraved in it
The models will be a 1/128th scale mix of laser cut Basswood and 3D Printed PLA

Kits come un-assembled and will require only glue to assemble.
Kits will be sold one per person and cost $13 usd. Shipping is included.
Instructions on how to buy and everything else will be available on Friday in the post. Good luck shopping!
Because I am gracious, omnipotent Maiden of the Rice, I will be making 4 additional models available. These four extra kits will be made and shipped
FREE OF CHARGE
. These four free ships will lack serial numbers and engravings. Specific models and how to win them will be in the marketplace post. Needless to say, winning one will involve a scavenger hunt. Good luck hunting!
The complete Aurora lineup:
The complete 300 lineup:
Basswood order, USPS padded envelopes and new Laser tube:
Serial #00/20 Prototype Aurora ES Kit:
Serial #00/20 Assembled:
350R Kit:
Finished 350R:
<3 <3 <3 <3 <3 :