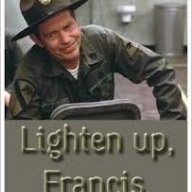 Oct 1, 2016
15
27
950
RSI Handle
Brothers and sisters,
Two years ago, when CitCon was in Germany, we threw the first VerseCon here in Austin. This gathering is for those of us who can't afford to cross the pond; whether because of work, family, or any number of other reasons. So, with CitCon being back in the UK this year, we're doing it again! This is a 100% crowd funded meet-up, and it would be great to have Test there in force! We got a hotel this year so there's no need to worry about getting from the venue to your rack. Friday night will be a Welcome back to Austin Bar Citizen meet-up. Saturday we will watch the stream from the UK, play games for prizes, and enjoy good conversation with great people. Follow the link below; get your tickets and hotel rooms. (BTW: each room can hold 4 people, so at $109/night... $55 for 2 nights) Details below:
VerseCon.com
Who: YOU!!!
What: VerseCon
When: Friday night - Bar Citizen Meet-Up
Saturday - Watching CitCon Streams, playing games, seeing people we haven't seen in too long!
Where: Hilton Austin Airport
Why: Because we can!