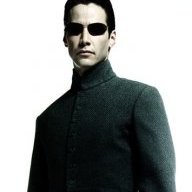 Jun 19, 2014
7,736
24,715
3,045
RSI Handle
[CERTIFIED] Ship Giveaway - Freelancer DUR, Aurora LN, P-52 Merlin!
Immediately upon reading that some other organization is giving certificates to their members for......sober reasons......I decided I had to step up my game. I am have undergone grueling
seconds
WEEKS of
fun
TORTURE to become [CERTIFIED] enough to give away a Freelancer DUR and more! I now have the certification I need. I wrote it on a napkin in a diner and then dropped it into the trash on the way out on accident though. But I really had it. Because I
wouldn't lie about something like that
WOULD ALWAYS TELL THE ABSOLUTE TRUTH!
Ok here is the real story. Back in December I told Montoya I wanted to put up a Freelancer DUR for the January Giveaway. Start the year off with a bang. Montoya posted the giveaway on the RSI forum with the prize I put up. It lasted a month and the drawing was held on Feb 5th. The rules stated that after 30 days the prize would be withdrawn if it had not been claimed. It has been more than 30 days and the winner didn't respond in time so the prize has been withdrawn and is being reused for this giveaway.
What are the requirements to enter you ask?
Gutsy question. You are a shark. To enter you must be a main member of TEST and post the best funny animal picture you can find. Any funny animal picture will do! It can be a still, a gif, it can have a caption whatever, just make sure it is a funny animal picture. Multiple pictures or posts will result in disqualification so only post your best one.
Prizes - Donated by @Black Sunder (Ships) and @SeungRyul (Custom Forum Titles)
First Place - Freelancer DUR and a Custom Forum Title
Second Place - Aurora LN and a Custom Forum Title.
Third Place - P-52 Merlin and a Custom Forum Title.
Honorable Mention - A Custom Forum Title for the picture Black Sunder likes best and a crisp high five.
Montoya will be doing a video drawing for First-Third places at the end of this Contest because he's such an awesome dude. Black Sunder will post what picture he likes best at the end of the giveaway for Honorable Mention.
Contest End and Other Stuff:
The Contest will end on April 15th
to give it a full month. If you want to do more then hit that Like Button on as many posts you find hilarious for this giveaway to let everyone know that post has been [CERTIFIED] by real TEST members. It also makes people feel good or so I told myself! And be sure to thank Seung on Discord for the Custom Forum Titles and being such a great forum administrator. He doesn't get enough credit. I'll kick things off! Maximum Effort:
What? You read down this far? You are even more awesome than Montoya said you were! Want to help even more? Paste this code to your TEST forum signature to let even more people know about this giveaway!
Code:
[URL='https://testsquadron.com/threads/certified-ship-giveaway-freelancer-dur-aurora-ln-p-52-merlin.6863/'][IMG]https://i.imgur.com/OX0xrx8.png[/IMG][/URL]
Last edited: