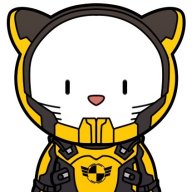 Apr 27, 2017
2,103
8,209
1,060
RSI Handle
Prompts you can choose from:
1. An attack by terrorists on a space station leads to a law enforcement officer questioning the side he serves.
2. As cybernetics become more common around the world an underclass develops as people unable to afford the implants struggle to keep up.
3. As machines become more advanced household appliances start to become sentient and develop personalities.
And yes, there are some rules!
You must submit by the end of the day on
May 15th, UTC time
.
The short story
must be between 100 and 1500 words long
.
Once submitted
do not edit the post
, you should write it in a word processor and copy&paste it in as spelling/grammar errors may effect your score. You can have someone proof your story but no more than one person can write the story.
The Judges will be
@Wolfy
@DarthMunkee
@Printimus
@August
and we will be choosing the winner based on story quality.
So what do you win? Your choice of Space Plant! Or a subscriber item of equal value.
Please post your short story on this thread. Do not discuss the contest here, this is only for submissions. There is a post linked below where you can chat about the contest.
Last edited: