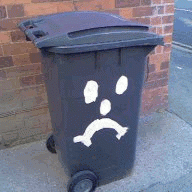 Jan 5, 2016
8,544
32,756
2,525
RSI Handle
COVID Catharsis Corner - reports from around the world from today, Sunday 21st of February.

- World: 111,161,924 confirmed cases and 2,462,141 confirmed deaths.

- World: Passes 111 million cases. We passed 110 million on Thursday meaning another million in the last 3/4 days.

- US: Fauci advises Masks may be required until 2022 however other measures may be able to be eased sooner as vaccines roll out.

- US: New York City has less than 1000 first-doses left due to delivery delays caused by extreme bad winter weather.

- UK: Announces target to have every adult in the country offered a dose of vaccine by July 31st. One third of adults have so far had at least one dose.

- UK: Medical Regulator launches investigation in to £30 million contract for test tubes which had been awarded to a company which had no history of making medical equipment, which happened to be run by the Health Secretaries ex-neighbor who before this ran a pub called the "Cock Inn"... The Health Secretary indicates he had nothing to do with the deal, however has recently been found guilty of not publishing details of deals public money was spent on within the required 30 days to make it all above board.

- UK: Having been found guilty of acting unlawfully in not publishing details of deals within 30 days Health Secretary states it was "the right thing to do" on TV interview:
"People can make up their own view about whether I should have told my team to stop buying PPE and spend the time bringing forward those transparency returns by just over a fortnight. Or whether I was right to buy the PPE and get it to the front line. You tell me that that is wrong. You can't. And the reason you can't is because it was the right thing to do. Legal cases about timings of transparency returns are completely second order compared to saving lives. There is no health secretary in history who would have taken the view that they needed to take people off the project of buying PPE in order to ensure that nine months later the Health Secretary didn't have a slightly bumpy interview on the Marr programme. It is not what it is about, Andrew [Marr], it is about doing the right thing."
Critics note that it would be understandable if the Government didn't have an legion of office staff at its disposal called "The Civil Service" which has some quarter of a million+ staff at its disposal, and adding one more to that number to get the details published on time would not have been put of the question.

- WHO: Urgently requests Tanzania begins to report COVID cases, being one of the only countries on earth to not be providing this information. The country has downplayed the issue, refused to put in measures and even indicated it is COVID free, however a recent spate of Public Officials dying from something which appears to be very COVID-19ish seems to contradict that stance.

- Italy: Concerns are raised as infection rate appears to be raising again.

- Netherlands: Amsterdam, and police clear Lockdown protesters by force.