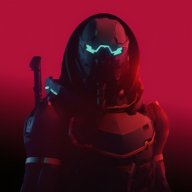 Jun 3, 2016
4,629
13,605
2,850
RSI Handle
Just remember, the Cutter can been seen at twice the distance as the Aurora, Mustang, Avenger and 300 series ships. It is a flying target.

Please lets all stop pretending that seeing and being seen doesn't matter. Only idiots think that.

Lets all please start thinking about how this game is meant to be played.

The Cutter is a FLYING TARGET. Only idiots put valuables in a target.

Looks like many want to see novice players flying shit ships so others have targets.

This ship can't run, it can't hide and it can't fight. So it's great so long as it doesn't run into any hostile players.

What universe is that, exactly?
Last edited: