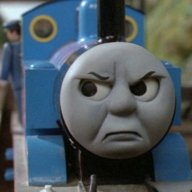 May 9, 2019
1,898
6,468
1,250
RSI Handle
and it's our favorite nutter....Christopher Walken. They've also cast Princess Irulan (Florence Pugh) and Feyd-Rautha Harkonnen (Austin Butler).
The House Corrino has its ruler. Christopher Walken will join Timothée Chalamet and Zendaya in director Denis Villeneuve's "Dune Part Two," as Shaddam IV, the Padishah Emperor of …
variety.com
Hopefully they're inspired casting choices. I am excite!