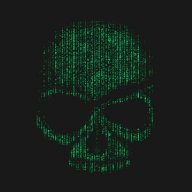 Dec 5, 2018
22
76
400
RSI Handle
I have just recently come out of hibernation and started playing SC vigorously and regularly. I am currently using dual T16000s and I am loving it. I decided to go ahead and pull the pin upgrading some of my gear.
I am looking at getting just the right stick and I do want to get a set of pedals. I figured for a left stick the T16000s would be just fine and if one breaks down I have another to back it up.
I am not sure if I should go with the Virpil Con Alpha R / WarBRD base or run with a VKB Stick & base, if the VKB is the better choice which version?
I also want to get a set of decent pedals but not break the bank, I looked at the CM Pro Pedals but I wasn't sure of the build quality or if there was a better-suggested set of pedals that aren't a major investment.
I appreciate any insight.
P.S.
@sum1
, I haven't forgotten about you, Polaris Booklet INC