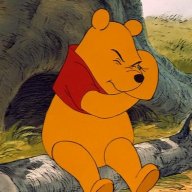 Feb 23, 2021
1
4
25
RSI Handle
Where you from stranger?

- A cold and evil place, minus the free health care, eh?

What drew you to Star Citizen?

- The scale of the game. Also big space Gatling guns.

What do you look forward to most in Star Citizen? (PVP, Exploration, etc)

- I wanna do it all if I can, but so far I enjoy mining the most.

What was the first game you remember playing?

- Ben 10 on my DS Lite.

What other games do you play?

- I enjoy a wide range of games, from FPS to strategy, to building games. Currently I play MOWAS2, Rainbow Six, War Thunder, and Squad.

How did you first hear about Test Squadron and what convinced you to join?

- I was looking through the organizations, wanting people to play the game with (as my friends are afraid of cool things). Test Squadron seemed like a chill group.

Picard or Kirk?

- I haven't seen a lot of Star Trek.... but from the little I know, Kirk.