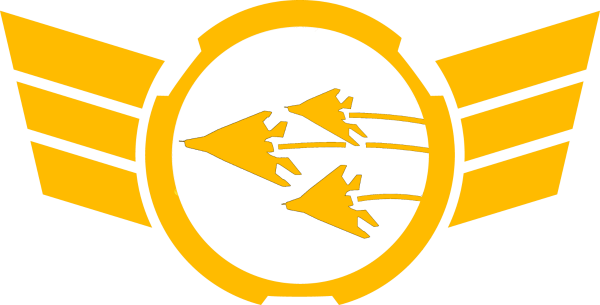 Hey all,
This thread is made to support our regular hardflying weekly event "Hardflight - Crash'A'Lot" in Star Citizen.
(You have the HF logo attached to this post if need).
NEXT EVENT
:
Check our TEST Discord Events calendar (at the very top of the TEST Discord left menu) and Guilded calendar.
Every Saturday and Sunday at 21:00 UTC+1 before CFT/TSMC events.
Time slot can change in a year : 21:00 UTC for winter time, 21:00 UTC+1 for summer time.
Hard-flying practice, 1 hour run. If you like flying low and fast, come and practice hardflight and aerobatics. You are going to kiss the ground and crash a lot !
What is hardflight?
Everyone has its own definition of hardflying, but what I try to achieve here with Crash'A'Lot is training flying decoupled very close to the ground (under 20m), at medium/high speed depending on atmosphere (200-700 m/s or more), and keep that distance to the ground while doing aerobatic maneuvers, according to the landscape (plains, canyons, mountains, forests...) and the environment (day/night/fog/storm...), and in formations around 50-100 meters from each others ;)
Better illustrated like seen here thx to my fav sensei :
View: https://www.youtube.com/watch?v=m2eLLvHDVq8
We used to have a HF "section" with Boba/Skyborn in late 2020, but it died after Skyborn and I went to fly together with Terada and his frenchies. Crash'a'Lot is a revamp of those HF sessions, since Sky went to make his own team and twitch, and I was left alone doing HF with all other guys stopping to participate aswell. Thanks to you all, this event has been happening weekly since spring 2021
So check up on Discord #star-citizen-events and Guilded calendar for the next Hardflight - Crash'A'Lot session !
One session will be scheduled when possible 1 hour before each of the weekly running CFT/TSMC/Dogfighting events (on weekends).
Getting prepared
Training programs
Media and hardflight ressources & videos
Last edited: