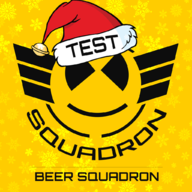 Feb 22, 2016
2,318
8,156
2,860
RSI Handle
Thats a tough one...Upolstry shops are spendy..See if you can find a good video of trim removal and you should be in like Fin...Having the same issue with some of the cars I am looking at with delamination issues where the leather is lifting from panels....

Should make for an interesting view if you share with the gang...Misery loves company
Well, as much as I would have liked to DIY this, I probably won't.
I did some searching and couldn't really find suitable cloth for the pillars (thin stretchy UV resistant and such), and the little I found was kinda expensive cos I would've had to order way more than needed. I found leather supplies way easier, but OMFG it gets really expensive the moment it's "car leather" and not just "regular leather"... Also leather would look silly on an A pillar when the closest leather looking thing is the shift boot, I just don't want it.
Getting material for the headliner is the much easier part, but after watching a few videos on how much it sux to remove the old backing foam and then the struggle with getting the new one into the curves... yeah it takes patience and practice. Time is something I don't really have as much as I'd like for things like this, and also I don't really have the space.
I estimated a cost of around 80-100bucks in material+glue and it would probably be another 20-30 bucks for shipping because I would've had to order from like 3 different shops.
Instead I found a breaker who is willing to sell me a full set of great condition black headliner with all it's bits and bobs and more importantly with full pillar trim. He also has some other parts that I need specifically from a RHD car like front leaf guard (the long plastic bit in front of the windshield) and such, all for a little over a 100 bucks, shipped to my door. It's really a no brainer at this point.
If it turns out he won't sell me the things for some reason, I will be back to the full DIY route.
@Shadow Reaper
Behold that cat vomit looking thing below, the mighty dangerous flammables in my exhaust, after about a 150kms of driving. It's a bit banged up from tearing it on removal, and it's black from exhaust soot cos horrible straight pipe and the mixture is off, but otherwise it's there, every last strand of it.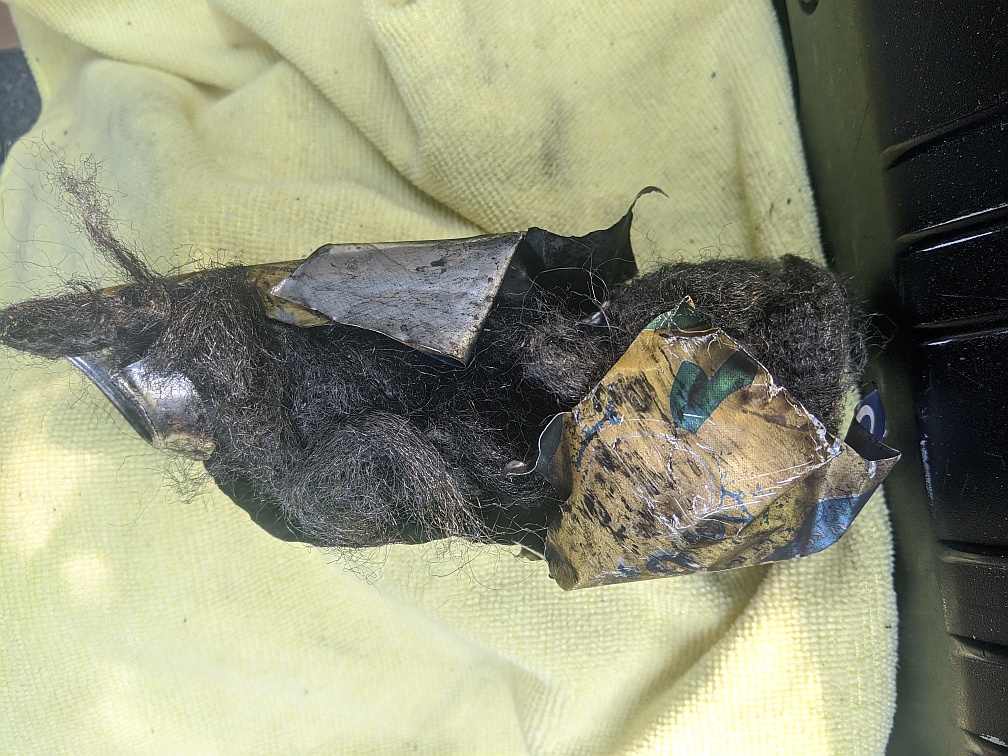 And yes, the car is now much louder and actually it feels slower, I think the restriction was helping, but I didn't want this thing getting randomly shot at a pedestrian or someone driving behind me. As I said it was temporary, I'll have the proper exhaust with cats installed next week.
Also, a small miracle happened today. I accidentally drove by a cop at full throttle (I wasn't going fast, just extremely loud), he had his windows down, but he didn't pull me over!
Also also, I got some fresh rubber installed today, mid tier hankook ventus evo3s. It will be better than the 10+yo dunlops at least.
Last edited: