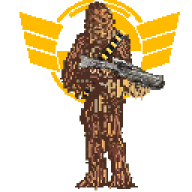 Sep 27, 2016
573
2,153
850
RSI Handle
It surely is a sign of CR's Missmanagement and his failure to keep a company together. Also I wouldn't say its a scam its just gambling with very bad odds.
When is this game ever going to be finished? This game took longer than bringing the US to the moon. What is this last patch? YOU HAVE TO BUY A SHIP FOR 185$ TO LITARALLY PLAY THIS GAME!
CR YOU PLAYED WITH OUR HEARTS AND YOU RIPPED THEM OUT AND SERVED THEM TO SANDY AS A DISH!!!!
I'M SO ANGRY I CNAT ENEV ENGLISHCANY=MRO
i like so far what i see