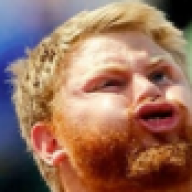 Jul 4, 2022
19
69
100
RSI Handle
Hey guys!
I applied for TEST Squadron on RSI, I hope the application will be accepted or this will be real awkward.
My name is generally Moufisto, but on site I go by Gamblepheonix too. I think that might be my handle, I'm actually a little unsure.
I'm from Australia, born and raised. Still a local boy to it.
I had the same vision as everyone else here to play the best damn space sim ever, so I've been on this train for abooouut 5-6 years I think?
It was around 2.6 era I think.
I look forward most to, strangely, the culmination of FPS combat in space and in ground in tandem with the gadgets (power suits etc) and ships,
the potentially wild and crazy scenarios that may occur from it. That and professions, I don't really have a specific profession I'm after but -
OH I REMEMBER, MY LIFE LONG STAR CITIZEN GOAL IS TO LOAD UP A HULL E FULL OF EXPLOSIVES AND RAM A VANDUUL KINGSHIP WITH IT!!
First game I ever played... Hard question to answer. Diablo 1, Warcraft 3, Battlefield 2, CS 1.6 for PC, Banjo kazooie and mario kart earliest in memory for N64.
I play Barotrauma nowadays and make submarines on that and previously binged Minecraft just to built interesting things. But Honestly? I mostly play older games.
Newer games don't really do it for me, apart from the dream that is Star Citizen. Oh, a fair bit of Diablo 2, even if it's the resurrected one. . =.=
I've been watching Montoya videos for the last 3-4 years on youtube, I wanted to be a part of a community that's just in for the kicks and to have fun and I think I'll find that here.
Proof of bank in tatters:
If i'm gonna put Legatus in my name I have to back it up or I'll piss everyone off I'm sure

Caveat: I work U/G Mining FIFO, 8/6 these days so I'm not as active as I want to be, basically can only be on two weeks a month to hang out. in the last two years I've just been a silent watcher mostly,
my last Org disbanded today (probably from inactivity).
Ummm... Yeah, thanks for having me. If I can stay around =)
P.S.: Kirk
EDIT: THANKS FOR ACCEPTING ME ON RSI!
Last edited: