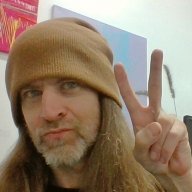 Nov 8, 2019
16
59
100
RSI Handle
Where you from stranger?
Logging in from Cali
What drew you to Star Citizen?
I'm a Navy veteran and I love ships. I've been putting SC off for a long time being unsure how I felt about it. Someone convinced me that this is a good time to get in as "things" start ramping up in the verse. (Glad I did it)
What do you look forward to most in Star Citizen? (PVP, Exploration, etc)
I've just been exploring around by myself for the last few weeks getting a feel for the verse, watching vids, and now looking to get more involved.
Looking to try new things and experiment with PvP/Explo/Mining/Bounty hunting... pretty much anything. But... I'm really wanting to do training ops, recon/evac pilot, stealth operations/hot drops, etc.
What was the first game you remember playing?
Pong (1978)
What other games do you play?
Wow Classic. But I don't take it very seriously. ( it's like Disneyland Renaissance Faire with swords).
How did you first hear about Test Squadron and what convinced you to join?
Big shout out to
FuelDoser
for convincing me to take the plunge and introducing me to TEST.
Picard or Kirk?
Piccard ( showing us all it is possible to be a refined badass )
Last edited: