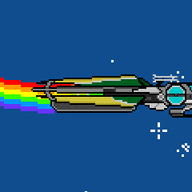 Spreader of Truth / Master of Hamsters
Staff member
Donor
Oct 30, 2013
2,341
5,154
2,930
RSI Handle
Welcome to the Professions Subforum!
Here you are free to discuss the myriad aspects of Star Citizen gameplay and the mechanics behind various play styles. Share your latest racing tips and ship loadouts to become like
@Shive
the Speed Devil or how to dominate enemies in Arena Commander!
Please note that this section is not for organizing subdivisions and recruiting!
Just share the love and know that TEST community is humongous enough for you to log into PU and immediately ask people to join your mining fleet, exploration, etc!
If you are interested in joining/creating official divisions of TEST Squadron, we are waiting for launch of Org 2.0 which reportedly is going to access to such awesome features!
That is all!