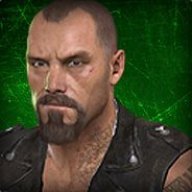 Jun 2, 2016
306
1,034
900
RSI Handle
Hello everyone,
I found some old concept LTI ships I forgot about while rummaging through my accounts buy back. I'd like to offer them to any Testie willing to pay for the extra VAT and PayPal fees. Still, some of them are cheaper than their updated counterparts.
The shown prices already includes VAT. I'll try to find some more on the coming days.
Also, I'm looking for a Warbond Sons of Centaury Pack (the one with the jacket and backpack). I can offer some stuff for exchange, like an OC Avenger Stalker LTI, some exclusive flair like the 2948 and 2949 digital Packs, old suscriber flair and store credits.
Cheers.
Last edited: