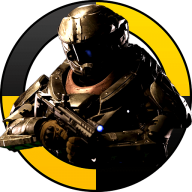 Space Marshal
Officer
Donor
Sep 17, 2016
2,825
12,289
2,400
RSI Handle
For whatever reason, this happened.
My wallet disappeared in BTC Armory but I kept my paper backup/fragments and I can't find my original private keys.
I was able to restore my wallet in the software but the private keys it generated show a zero f-ing balance.

When I check one of my P2SH-P2WPKH (SegWit) addresses generated by my old BTC Armory wallet application years ago,
the wallet address still shows a balance when checking via a blockchain explorer.

I can't figure out how to re-import/restore my wallet with its P2SH-P2WPKH (SegWit) addresses.
So I can have access to my BTC.

Does anyone know how I can recover my BTC Armory SegWit wallet?
I have been googling for hours to no avail and I have to say I am not well learned on the intricacies of this.