After some time off, getting back into things. Been mostly tuning up my ground fighting, now I want to re-learn flying. I was a keyboard and mouse person until about an hour ago, when I got a delivery of a shiny new Thrustmaster 16k. Single joystick (wouldn't want to overwhelm myself with 2 right away, I'd have to skip the beer) and wanted to keep the budget in check while I tested it out. My limited research has shown me a couple things that are of course complete opposites of each other. Of the first 2 YouTube videos I watched, one said skip the TARGET software, the other said you have to use the software. So I searched on the TESTie forums here and found some advice in this forum back in November: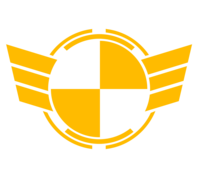 I run dual joystick and I had them originally setup as left was the 6 degrees of movement and the right for roll/pitch/yaw. I've noticed watching peoples videos the tendency is to have the left set up for for/rev and roll with the right stick being pitch/yaw and Z not being used on either. Is...

testsquadron.com
The advice from
@Raven_King
is to go get BuzzKillers mappings to save myself lots of headaches and time to ramp up on setting it all up myself.
Is there any additional things folks have learned that I should know about, keeping in mind I've **NEVER** used a joystick before (but was doing OK with keyboard/mouse a few years ago), so this should be some good times of spectacular crashes for a while. Is it still thought that the Buzzkiller mappings are the ones to go for?