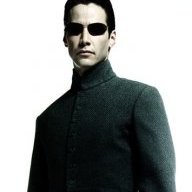 Jun 19, 2014
7,781
24,878
3,045
RSI Handle
Those of you that have followed Rock Raiders for a while may remember before the forum upgrade we had a Group forum which contained several Rock Reports(17 of them!), basically a newsletter for industry stuff about things going being developed for the game by CIG etc. Well They're coming back in 2019 and I hope to spit 12 of them out this year, one a month and more if I have cause. This weekend sometime the first one will be posted. Unfortunately the old ones are gone, though Seung could pull them if I REALLY needed them but we will rock on like always.
So to set the tone for this new batch of Rock Reports,
if you have topics you want me to talk about in this first issue then please comment below.
I'll take it under consideration through Wednesday. We're planning alot of events and scenarios for this year so keep an eye on this forum and Discord for that. And remember too, Salvage is coming.
Last edited: