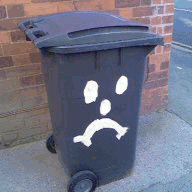 Jan 5, 2016
7,934
30,795
2,025
RSI Handle
The minstrels have sung their songs to the fair princesses that are the ships of SC and 16 line up to court your votes for which will be crowned the most favored craft of 2950!
Roberts Space Industries is the official go-to website for all news about Star Citizen and Squadron 42. It also hosts the online store for game items and merch, as well as all the community tools used by our fans.
robertsspaceindustries.com
The Carrack, the Bringer Of GIB, has taken the crown! The outsider Valkyrie ascends to the heavens, stepping aside for the Carrak to take its place on the 2950 throne!
| Round 1 | Round 2 | Semi-Final | Final | Winner! |
| --- | --- | --- | --- | --- |
| 1 >>> Carrack >>> | | | | |
| 1 X Reclaimer X | 1 >>> Carrack >>> | | | |
| 2 >>> Caterpillar >>> | | 1 >>> Carrack >>> | | |
| 2 X Prospector X | 1 X Caterpillar X | | | |
| 3 >>> Gladius >>> | | | 1 >>> Carrack >>> | |
| 3 X Banu Defender X | 2 X Gladius X | | | |
| 4 X Hammerhead X | | 1 X Eclipse X | | |
| 4 >>> Eclipse >>> | 2 >>> Eclipse >>> | | | |
| 5 >>> Cutlass Black >>> | | | | #1: CARRACK |
| 5 X Connie Andromeda X | 3 >>> Cutlass Black >>> | | | |
| 6 >>> Avenger Titan >>> | | 2 X Cutlass Black X | | |
| 6 X Reliant Kore X | 3 X Avenger Titan X | | | |
| 7 X Prowler X | | | 1 X Valkyrie X | |
| 7 >>> Valkyrie >>> | 4 >>> Valkyrie >>> | | | |
| 8 >>> 890 Jump >>> | | 2 >>> Valkyrie >>> | | |
| 8 X Razor X | 4 X 890j X | | | |
Last edited: