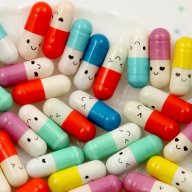 Nov 24, 2018
5
18
75
RSI Handle
Hello everyone,
I never did this intro although I joined the discord group a few months back. Figured now is the time since Wolfy gave me an Anthem demo code and I don't want to be an anonymous mooch.

Some background info:
1. Go by Pillz, SpacePillz, HappyPillz, YummyPillz, etc. It's always been some variation of Pillz because I was always on painkillers for injuries in HS.
2. Been gaming since NES, although Monster Truck Madness on Windows 95 was my shit. Halo CE on PC changed everything and then I became a big Xbox guy playing all the Halos on console.
3. Was enlisted in the Navy on a Destroyer, then got out and obtained a Cybersecurity Degree (thanks G.I. Bill).
4. I've gotten more into PC Gaming and recently remembered the SC backing in 2012? Pretty new to SC but currently have an LTI Arrow & Cutlass.
5. My timezone is EST and I work the glorious 9-5.
6. Favorite Games/Series: Halo, AC, Mass Effect, Witcher, Dishonored, Destiny, Dead Space, Bioshock, Forza, Portal, Borderlands, Tomb Raider.