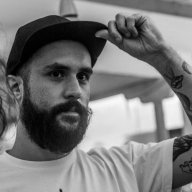 Aug 5, 2015
2,000
8,570
2,010
RSI Handle
As s42 is going to have 3 episodes we need somewhere for it to go after episode 1.

Why peak entering the fray at 100% better than anything else with the first installment, when you can come in 50% better, then episode 2 make it 75% better, then end in a blaze of glory with the full 100% better than anyone else for episode 3.
You misinterpret the quality potential: "100% better" isn't the peak. It's all relative. S42 can be more than 100% better than something else.
For example:
- A normal dildo costs $20.
- Another dildo (metal, not plastic) is 50% more expensive, so it costs $30.
- A third dildo, owned by a famous actress is 250% more expensive than the normal one, so it's $70.
- A TEST branded golden space dildo is 2000% more expensive than the first one, so it costs $420.