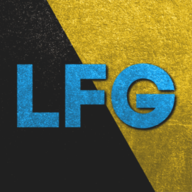 Mar 1, 2019
435
1,342
200
RSI Handle
Is anybody else playing Star Wars Galaxy of Heroes? If you're scratching your head thinking SWG was shut down ages ago, I'm talking about the mobile game.
Anyway, I opened the thread because I was trying to figure out if we had an official TEST guild in that game. If we do cool, if not I can make one, they only allow up to 50 members per guild in that game.
If you haven't played it, it's a great way to pass the time in Quantum on SC, or just generally not get things done while you're at the office. Guilds help in a variety of ways such as resource sharing and raids, but the nice thing is there's no real coordination required or schedules to keep. You just want active people.
Here's a link:
Star Wars Galaxy of Heroes