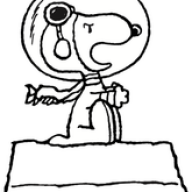 Oct 8, 2016
2,988
10,632
2,900
RSI Handle
So... From what you have seen of the game... No weather...?
I've been examining the trailers for something like weather, and I can't see any...
I have been curious about this, since a hallmark ("feature") of the previous Bethesda games (like Skyrim) have been cool views and backgrounds that look like artwork posters.
Think like in Skyrim, how when you get bored, you can always look around and find a cool view. I think that Starfield will be like that, it certainly solves the "boring traversal" problem of flying around and spending time in darkness. I will be curious how they deal with night time on planets, or will they just make it so that there is always a certain amount of ambient light, except in "dungeon" like locations.