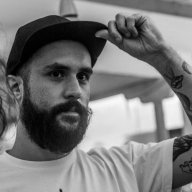 Aug 5, 2015
1,941
8,284
1,510
RSI Handle
EDIT BY MONTOYA: There is no official TEST fleet inventory. Not because its a secret, but because of the 15,000 members, 14,920 of them have not visited this post. In addition there is no way to verify what people claim in here, so I have 87 Javelins.
-----------------------------------------------------------------------------------------------------------------------------------------
Link:
TEST Fleet Inventory @ Google Forms
Fill in your fleet. You can edit your submission later, to keep your fleet updated.
Make sure you're logged into Google. You can view the results after submitting.
Enjoy.

Also, here is a spreadsheet where the results are unloaded (anonimously, by participant): link
PS: let me know if something doesn't work.
BLABLA: I was looking for options to make a checkbox type poll (because a database is too much hassle and it's difficult to set up for multiple users) where we could add the ships that we have, to get a better idea of how the TEST fleet looks like without someone needing to count each +/- we add to the fleet thread.
The requirements for the platform were:
- multiple answers allowed + the ability to edit your previous answers (but not somebody elses)
- statistics publicly available
- online
- free to use
Most of the solutions I've found didn't check one or more of the requirements, but I finally settled on Google Forms. It identifies you by having to log in to Google (which everybody already does, I guess), lets you come back and redo your answer when your ship lineup changes (still remembering what you previously selected, so you don't have to check everything again) and allows for everything else I was looking for. The only downside is it doesn't work with (or I can't find how to configure it) having multiples of the same ship. Is this too much of a problem? I can live with not knowing exactly the number of Dragonflies that we have, but people don't usually have more than 1 big/important ship.
Should I populate the list with the ship models and give you guys the link?
If you know a better / easier way to do this, please chime in!
Last edited by a moderator: