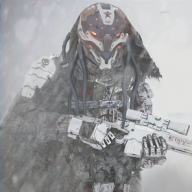 Sep 25, 2017
3,341
10,578
950
RSI Handle
Thalstan nice round down, but you are viewing thinks by an already baker prospective.
New player that want to try Star Citizen do not invest 250 bucks or eve 100 bucks, those will came, eventually, later. New player looks, for the most, for small package, around 50-60 bucks (the standard price for a PC game more or less) and in this range we have only 2 package: the aurora and the mustang. The Avenger package is not advertised so much and it cost more, all the other ship you mentioned are even more expensive so not a valid option for someone that want to start.

What I mean is that the game need more cheap option for new player so that they can have more choices of good all round ships to strart enjoiy the PU.
If SC if often seen as a "pay to win" game is also becouse there are tons of ship that you can buy AFTER you own a starter packege. I'm not saying that there should be more starter then "upgrade ships" but a bit of variety could really benefit the image of SC.
Not sure I see the need. You have the Mustang which is a great combat ship and in the hands of a skilled pilot still capable of going up against the Sabar and Hornet. Then you have the Aurora which is a great all-around ship capable of hauling cargo some light skirmish, remarkably fast and nimble and a hoot to fly. All of the courier missions currently in the PU are doable in the Aurora. Most of the mercenary/bounty is doable in the Mustang and both of these are some of the higher paid tasks currently available.
So you have two starting ships with their multiple variances and a whole universe of things to see, do, and accomplishable in these ships.
We can then compare this against past Space games like No Man's Sky, Eve, Privateer, and Outer Worlds and you see that in these cases you only get one choice as to your starting ship and as you progress your funds open up new options to playing the game in different ways if you so choose. Not much different here. In fact, I have and continue to caution against those players who have invested large amounts of capital into some of the larger ships that no longer have starting ships as I see it going to be a rough start with out the reputation and capital to do much and a huge operating cost to contend with.