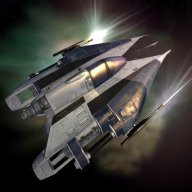 Mar 8, 2016
9
11
675
RSI Handle
Just as the title says. I'm broke. In real life. Life just isn't working out financially and I need money. The ships I want to sell are 2 Gladiuses with LTI, 2 Sabres with LTI, 2 Vanguard Wardens with LTI, a Redeemer with LTI, and a Hammerhead with LTI. I've never sold anything online before however I do have a paypall account that I use for certain subscriptions. I'm very wary of scams so I'd prefer to sell to Org members, or if anyone has any advice on how I can sell all these things and get money I so desperately need to pay my real life bills please give me some help or advice.
Gladius LTI = $90 each (2 available)
Sabre LTI = $170 each (2 available)
Vanguard Warden LTI = $250 each (2 available)
Redeemer LTI = $250 (1 Available)
Hammerhead LTI $725 (1 Available)
Total for everything = $1995 Fair Value Market Price.
Total Asking Selling Price = $1550
I won't sell ships one at a time. I will only sell all of it, at the same time to one buyer for $1500. It does me no good financially to only get a few dollars here and there. The way I want to proceed with the transaction is over a video skype call with a member of senior TEST leadership present as well in order to help keep everyone honest. The TEST leadership member will be paid $50 out of the selling price for their time.
Shoot me an E mail at
[email protected]
if interested. In case I might not recheck this thread in the distant future. Any selling advice to avoid scams is also welcome.
Last edited: