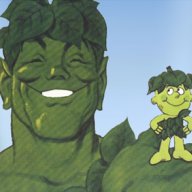 Jun 25, 2016
1,308
4,591
2,650
RSI Handle
despite employees generally receive only 70% the pay they would in the private sector.
Yeah but the government benefits are top notch. The downside is that senior officials have an incentive to sit on their ass and ride the rest of their days out on easy mode until retirement. Not disparaging their jobs and their achievements, just pointing out things I've been told by a NASA intern.
However for comparison's sake, NASA is about a decade and a half behind schedule on this, and 970% over budget; compared to companies like SpaceX when working without cost plus contacts, consistently land inside schedule and budget. The private sector is really where the US aerospace performance is. NASA is anything but top shelf.
Although NASA is greatly admired, it definitely still is a jobs program at the mercy of the federal government. As you stated, legacy contracts, way over budget, etc.. all not a coincidence. However, without NASA doing all the heavy lifting going back decades, companies like SpaceX wouldn't exist.
EDIT: