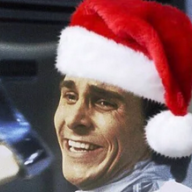 Oct 4, 2020
432
1,395
300
RSI Handle
Hmm as much as the frendly marker makes sense I'm not sure of the "easy mode" introduction: one interesting thing for the bunker mission is the need to identify friendly NPC. AC mission ware a mess, but that could be easily solved by a dopting a different color scheme.
On the other hand that is an interestign feature to be adopted in other scenario too, like party/org squad where in addition to name tags you'll have an IFF feature.
I'll also excpect this is an initial test bed for HUD customization for military class helmet...

After all this could, in a log run, bring more benefit then drowbacks.
Time will tell. Also it seems every man and his cat on YouTube is using the same document to make videos. One other even showed the document they were referencing which was the same one posted earlier in here.