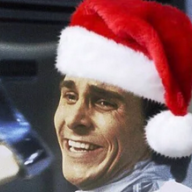 Oct 4, 2020
432
1,395
300
RSI Handle
Here's a video for those interested:
View: https://www.youtube.com/watch?v=GtNqFZ7CWuw
I'm not going to spoil everything, you can watch it if you choose but there is one detail I thought worth mentioning and worthy of opinion and discussion...
"Added Marker for Friendly AI that are Associated with your current FPS Mission"..
Personally I think this is a terrible idea, you do a bunker mission and see movement...aim..then check to see if it's a hostile or friendly, thus your actions have consequence if you failed to identify a friendly and shoot them.
Now with these changes that seem to destined to be implemented...people can just waltz on into a bunker with an LMG or GL and paste anything that doesn't have a UI marker..thus making it a lazy loot grab. What do you think?