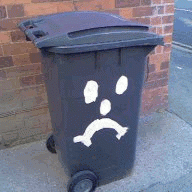 Jan 5, 2016
9,339
35,239
2,525
RSI Handle
So you are saying you paid for a game that you did not get...
I believe he's saying he paid for Anthem and he got Anthem.
You paid for Anthem and got Anthem too. What either of you thought Anthem was going to be eventually? Totally subjective built upon personal opinion of what you saw prior to being able to play the game.
If you don't like it, fair enough. You are entitled to your opinion of that. I am curious though, how did you come to that opinon? what did you see before the game release that gave you the impression it was going to be something it isn't...?
What did you base your opinion on, prior to playing the game? You say "You paid for a game you didn't get" so my presumption is that your opinion was "Wow, Anthem is going to be X" and then when you played it, it wasn't X it was Z... So what made you think it was going to be X? Please cite your sources with links if possible, as players were able to with the disappointment that was No Mans Sky release where they bought out all the videos of the developer saying it will have XYZ and only had B
I'd really like to try to understand the root of your disappointment.
DISCLAIMER - you are more than welcome to your opinion. It's yours and I would not dream of trying to dissuade you from that. But be aware just as others can't dissuade you from your opinion, you can't really dissuade others from theirs.
Last edited: