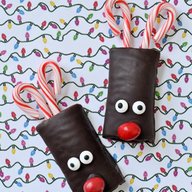 Apr 4, 2015
804
1,419
2,000
RSI Handle
Multiple people have been reporting major issues with Anthem on ps4. I don't know how many people are on ps4 but the issue has reached the point of bricking a ps4. Don't know how accurate this is but there are multiple reports of issues. Just putting this info out to warn ps4 users to do some research. The issue is a total shutdown of the ps4 crash to bricking your ps4 and if you don't know what bricking is. Your ps4 becomes more useless than a drink coaster.
That is a lie.

Yes, there is something causing a hard shutdown, but its not bricking.

1) PS4 users need to start in safemode and select rebuild database, and it works again.

2) Sucks for Bioware to have this issue happening now.

3) They are working to fix it.
Added: If you dont know how to boot in safemode.
https://support.playstation.com/s/article/Safe-Mode-PS4?language=en_US
I also have heard unplugging the system and power dumping by holding the power button to drain what little is left in the system to do a complete dump has worked. Hopefully, this will get fixed soon.
It's been a rough launch for BioWare's new loot shooter, and some PlayStation 4 players are now finding that the game occasionally shuts off their system as well.

kotaku.com

Again, not exactly proof but the closest thing until there is an official response from either the console maker or the game designer or some journalists do some journalism. Nice to see the article was updated though, it's a start - the next step is not parroting randomers off the internet until you can corroborate their story and make sure they have googled "how to reset my playstation" first. No offense to the reddit person who thought their PS was borked, I didn't know how to reset a PS3 until I had to.

Thanks for wanting to pass the info on, that's all we can do until better info is provided and you did state "I don't know how accurate this is but..." so kudos.

As for consoles pffffft the PC Master Race is the way forward for you.
Last edited: