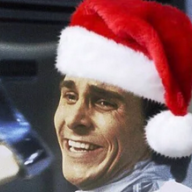 Oct 4, 2020
272
916
100
RSI Handle
As mentioned elsewhere, my brother-in-law unfortunately died from an aggressive cancer, and his sister and myself pretty much inherited his debt. We're working through his superannuation and various insurances, but as it seems all of his worldly possessions will be sold including a half a dozen guitars and an Omega Speedmaster Moonwatch, to pay all of his debt.
Which brings me to his car....a 2008 6.3lt AMG C63 Mercedes, a car Jeremy Clarkson described as "an axe murderer with headlights".....I myself have a 2016 Premium WRX, it's great to drive there's no money owing on it and it's fun to drive in the rain. I've driven the AMG and it rearranged my face, and it sounds.....absolutely sublime. His Dad is in his 90's and said there's no way he'd drive it, but would be sad if it was sold (he's a career Mercedes man) as it's been in the family for over ten years.
So i'm seriously considering selling my WRX, paying the difference into his debt and hanging onto it (I also did spend eleven grand on repairs on it for him, while in hospital - steering related). I did a bit of research and the C63's are sought after beasts and i'd have to be an idiot for not taking the opportunity to hang onto it. My WRX is a fantastic drive, but the C63 is on another level....
Since both WRX's and Mercedes are all over the world, what are your thoughts? which way would you go? Japanese road hugging cruise missile or German made and engineered flying battering ram?
(car was built in Bremen - Germany according to it's VIN number).