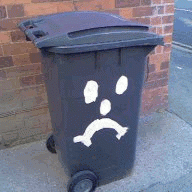 Jan 5, 2016
8,414
32,323
2,525
RSI Handle
COVID Catharsis Corner - Reports from around the world from today, Saturday 26th of December:

- World: 79,966,148 confirmed cases and 1,752,674 confirmed deaths.

- Spain: Reports cases of UK COVID variant.

- Sweden: Reports cases of UK COVID variant.

- Switzerland: Reports cases of UK COVID variant.

- France: Detects first confirmed case of UK COVID variant in traveler returning from the UK who was asymptomatic.

- US: America waits to see if President Trump will avoid a governmental shutdown and allow long fought for unemployment relief package worth $900 billion to be distributed, after he threatened to veto it "I simply want to get our great people $2,000, rather than the measly $600 that is now in the bill. Also, stop the billions of dollars in 'pork'" he tweeted, despite his own Republican party being opposed to this, their having worked hard to bring the relief package down to the level it is now.

- Russia: Approves Sputnik V vaccine for use in people over the age of 60.

- Japan: Temporarily suspends non-resident arrivals.

- Egypt: A fire at a private hospital treating COVID patients kills seven people.

- Europe: Germany, France, Spain, Poland, Slovakia, Hungary, and more countries started their Vaccine rollout or will begin tomorrow.