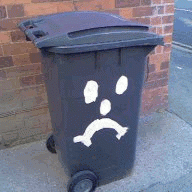 Jan 5, 2016
8,414
32,323
2,525
RSI Handle
COVID Catharsis Corner - reports from around the world from today, Friday 8th of January:

- World: 88,339,935 confirmed cases and 1,904,122 confirmed deaths.

- World: Passes 88 million confirmed cases, we passed 87 million yesterday meaning 1 million more cases in 1 day.

- US: Sees record high daily death toll of 4,085, the first time the daily toll has passed 4k for any country.

- Germany: Sees record high daily death toll of 1,188.

- UK: Sees record high daily death toll of 1,325.

- UK: Sees record high daily new cases at 68,053.

- UK: Approves Moderna Vaccine but does not expect deliveries until Spring.

- UK: Study reveals infections up by one third following Christmas Day get-togethers.

- UK: Mayor of London announces a "Major Incident" (apparently the UK's way of saying a state of emergency) and says cases are "out of control" with 1 in 20 with the virus in some parts of the city.

- France: Approves Moderna vaccine.

- US: Over 130,000 in hospital with COVID.

- US: UK COVID variant found in Texas, Connecticut and Pennsylvania - in addition to California, Florida, New York and Georgia. 50 confirmed cases located so far.

- US: Number of jobs declines 140,000 in December.

- Sweden: Parliament votes in favor of new pandemic laws: "We know that Covid-19 is in the society and will be here for a long time to come. More precise measures are needed, that are possible to maintain over time"

- China: Provences of Heilongjiang, Liaoning and Hebei, and the city of Beijing report cases in the last 24 hours.

- Iran: Bans import of US or UK made vaccines.